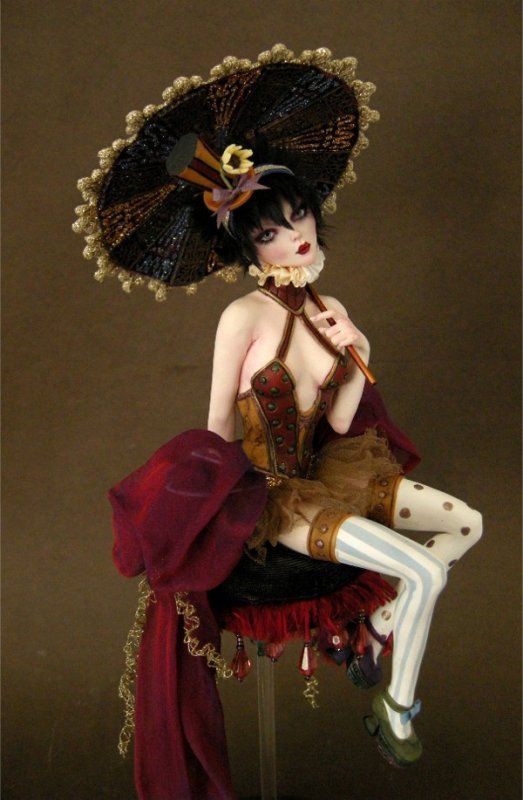 We are going to dedicate this post to the wonderfull creations by Nicole West, a figure sculpter that treat very different themes.
We can say that West starts at 2008, normally her figures are sensual and erotic women, mermaids, fairies and all type of fantasy creatures. As time went by her theme has been grown, so we can find in her gallery geishas, pin ups, angels, pop divas... an amazing gallery that can hook everyone.
In her sculptures we can find different materials, like hair, glass, plastic... All mixed to get a realistic effect. The most of her creations belongs to private collections or they are in Ebay, where you can find them and buy them, like she tells us in her site or in her DeviantART.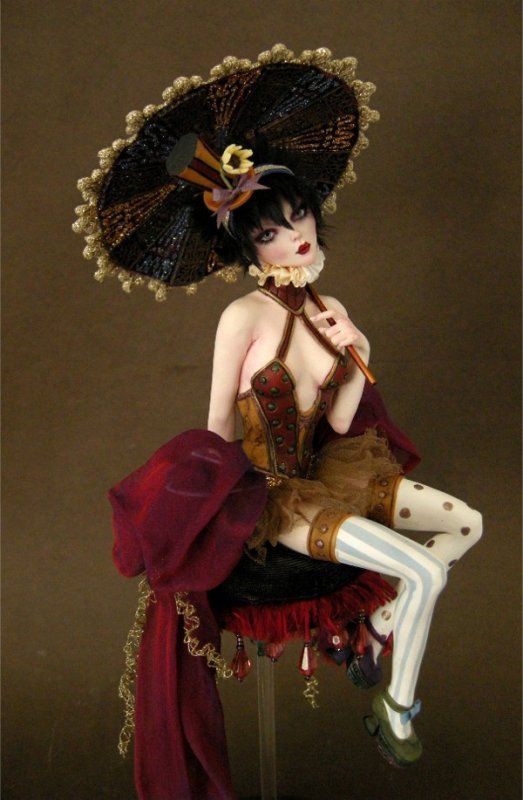 La entrada de hoy la vamos a dedicar a las maravillosas creaciones de Nicole West, una escultora de figuras de temáticas de lo más diversas.
La labor de West podemos empezar a fecharla aproximadamente en 2008, normalmente sus figuras son mujeres cargadas de sensualidad y erotismo, sirenas, hadas y todo tipo de seres de fantasía. Con el paso del tiempo, su temática ha ido aumentando, pasando por geishas, pin ups, ángeles, divas... Una galería impresionante capaz de enganchar a cualquiera.
Sus obras son de distintos materiales, incorporando pelo, vidrio, plástico... Todo ello para conseguir un efecto totalmente realista. La mayoría de sus obras pertenecen a colecciones privadas además de vender otras tantas en Ebay, como ella misma nos cuenta en su página o en su DeviantART.